Up North
Plein Air
Dr. Brinton
American Photography 37

Two images from my series ALT-WEEKLY were chosen as part of the American Photograpy photo annual for the year of our lord, 2020. Fiat Lux.

Alta Magazine | 2020 Photo finalist

Happy to have this photo selected as part of Alta Magazines contest for photos that captured 2020. Photographed in April 2020...


"Telescope at the Griffith Observatory. A confrontation with the new normal, embodied here by an almost alien figure haunting the shuttered California icon. It seems to say: the future cannot be seen."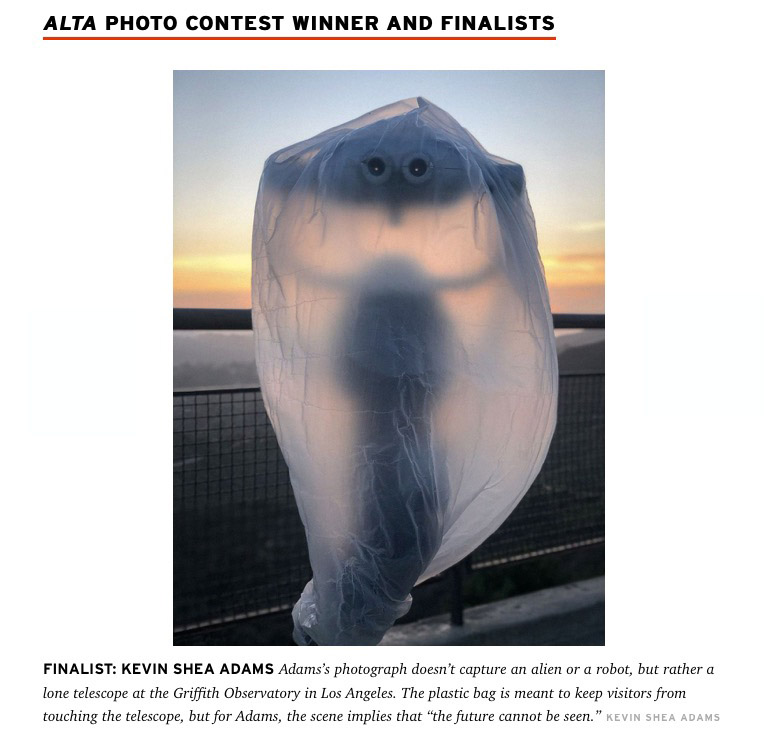 All images copyright 2021. No image may be used or reproduced without express permission from the artist.
Logo illustration by Matt Huynh.